Jim McCarthy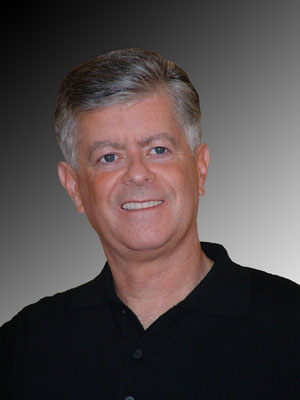 Jim McCarthy was born in San Francisco, California, in 1952. Educated in the Catholic parochial school system as a youth, he later obtained separate bachelor degrees in creative arts and electrical engineering.
Jim and his wife, Jean, came to Christ in their mid-twenties through a home Bible study (see "Two Stories of Salvation"). In the months that followed, they became more active in the Catholic faith, but left the Church two years later when convinced that Roman Catholic teaching could not be reconciled with the biblical gospel of salvation.
In 1981, Jim graduated from the Discipleship Intern Training Program (DITP), a nine-month program of Bible instruction and practical training hosted by Fairhaven Bible Chapel in San Leandro, California. In 1983, Hillview Bible Chapel in Cupertino, California, commended Jim and Jean to fulltime Christian ministry. In 1984, the McCarthys moved to Ireland to assist two Irish churches, returning to California again in 1986 when Jim was asked to join the faculty of the DITP. In 1996, they returned to Cupertino to assist in the ministry at Hillview Bible Chapel, and in 1999 helped to start Grace Bible Chapel in San Jose, where Jim presently serves as an elder. He continues to teach in the DITP, now hosted by Grace Bible Chapel and Hillview Bible Chapel, and is a frequent speaker at Bible conferences in the U.S. and abroad.
When Jim came to Christ in 1975, he looked for literature to help him understand the differences between Roman Catholicism and Christianity based solely on the Bible. Disappointed with the quality and tone of what was available at the time, he began to produce his own materials. In 1981, he founded the ministry of Good News for Catholics to help distribute the new literature. Since then he has produced a popular video documentary titled Catholicism: Crisis of Faith (Lumen Productions, 1991) and has authored several books: The Gospel According to Rome (Harvest House Publishers, 1995); What You Need to Know About Roman Catholicism—Quick Reference Guide (Harvest House, 1995); What Every Catholic Should Ask (Harvest House, 1999), and Talking with Catholic Friends and Family (Harvest House, 2005). He has also coauthored a book with John Waiss, a Catholic priest and member of Opus Dei, titled Letters Between a Catholic and an Evangelical (Harvest House, 2003).
More recently, Jim has begun writing on other subjects. His latest book is John Calvin Goes to Berkeley (City Christian Press, 2010), a novel about five students who try to solve the mystery of predestination.